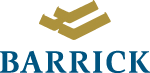 BARRICK GOLD
Barrick Gold Turns to OpenText to Help Streamline Information Flow
"We can specify which instance we want a folder or a document to replicate to. This allows users to share information from one Content Server environment to another so they don't have to log into an environment that may be far away geographically or have poor connectivity."
Challenge
Barrick has eight primary Content Server instances spread across different countries, with many in remote locations. There are approximately 2,000 users of the system. "Our new projects, operating sites and regional offices are located all over the world and often in remote locations, so we could not implement one central Content Server with remote cache servers in the different locations," says Santillan. "Performance is a challenge at our remote locations. OpenText recommended that we implement a distributed model, which meant we would put a Content Server instance in all of our major regions."

Solution
Business units wanted to share information such as policies, procedures, and templates that are stored on the different regional instances. To address this need to share information between the different Content Server instances, Barrick purchased a replication tool from Syntergy called Replicator. It provides a full multi-directional replication capability, to replicate and synchronize key areas of the file plan within regional instances. The tool is fully integrated with Content Server.

About the Organization
Barrick is the world's leading gold producer, with interests in 25 operating mines and many advanced exploration and development projects across five continents.